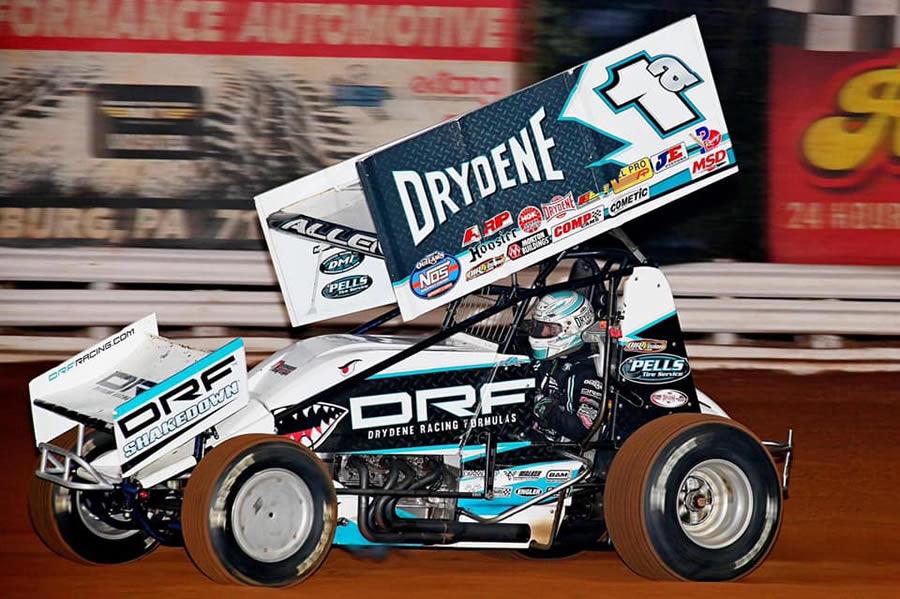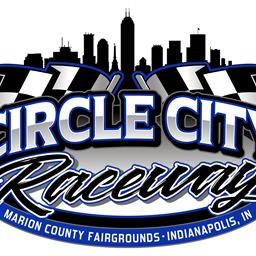 11/18/2020
Circle City Raceway
---
New Dirt Race Track Slated for Indianapolis
Circle City Raceway to Debut in 2021 with Tony Stewart's All Star Circuit of Champions Sprint Cars
Indianapolis, IN -- Fans of dirt track racing in Indianapolis have not had a local track to call their own for decades, save for three years in the mid 1990's when Bush Stadium was turned from a baseball facility into a racetrack. However, in 2021 all of that will change with the launching of the new Circle City Raceway.
Local businessman Kevin Garrigus, the owner of the recently resurrected Indianapolis Speedrome, formally announced today that he has signed a long-term deal with the board of directors of the Marion County Fairgrounds, and has begun the process of converting the current dirt facility into the first new Hoosier capitol dirt track in decades. Circle City Raceway will actually be two tracks in one. The main track will be a 75-foot-wide, mildly-banked quarter-mile oval with a smaller racing surface to be installed inside. Located where eastside interstates 465 and 74 meet, Circle City Raceway will be easily accessible from all directions.
"We had a vision of bringing dirt track racing to Indianapolis," remarked track owner Kevin Garrigus. "The rebirth and pride that we have created at the Speedrome is something we look to repeat at Circle City. Attendance and car count at the 80-year-old Speedrome has grown substantially during our 4-year tenure, while maintaining and growing an affordable fan experience."
Garrigus brings along his Speedrome Track President Jonathan Byrd to the project. "A lot of money and time are being poured into the Circle City Raceway project to bring many years of motorsports success going forward for competitors and fans to enjoy," mentioned Byrd, who spearheaded the initial process. "We will be showcasing a wide array of classes. There will be many 'Special Events' to go along with our local offerings. Talks are in progress with several notable national and regional racing series to compete at Circle City Raceway, as well as rules being developed for potential local divisions."
Byrd did announce the track's debut event will be historic. "For the first time in the city's history, winged 410 Sprint Cars will compete in Indianapolis at Circle City Raceway. May 20 and 21 will kick off a 4-race swing through the state of Indiana for Tony Stewart's All Star Circuit of Champions. Again, this is a history making affair, as this style of cars have never raced inside of Marion County. We are excited to be hosting the nation's First touring winged Sprint Car Series for our first ever event."
In addition to the All Star Circuit of Champions, Byrd mentioned the possibilities of the series and cars that will race at the new track include USAC National Midget and Sprint Cars, Dirt Late Models, UMP style Modifieds, Legends Cars, 600cc Sprints, Outlaw Karts, Front Wheel Drive Cars, and TQ (Three-Quarter) Midgets, along with others. Additional event dates will be announced as they are set, including multiple nights during the 2021 Marion County Fair, which is scheduled from June 25-July 4, 2021.
In addition to the actual competition surface being sculpted, the grounds are getting new concession and restroom buildings as well as additional grandstands and other improved infrastructure. A vast pit area will also be created to go along with the current fairgrounds parking for spectators. A new website will be launched in a couple of weeks at www.CircleCityRaceway.com, and the track's Facebook page is already active with already 2,000 followers.
"We have received so much positive feedback already from the racing community," exclaimed Byrd, as he added this message to the fans who are interested in the track. "Stay tuned for more history making announcements over the coming weeks and months."
For More Information or Interview Requests
Contact Scott Nigh
317-353-8206
---
Back to News