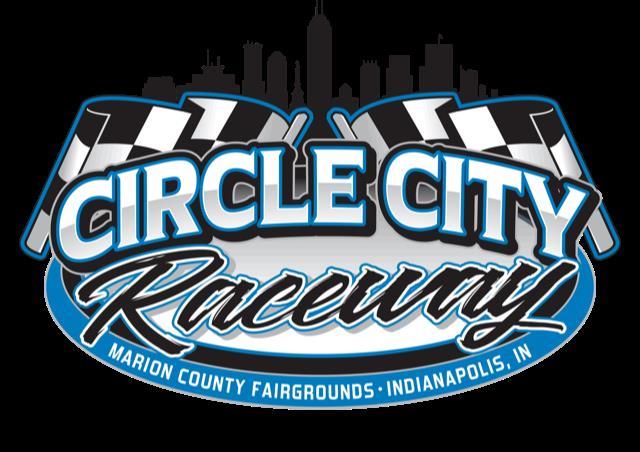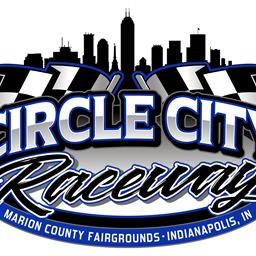 12/17/2020
Circle City Raceway
---
CIRCLE CITY RACEWAY TO HOLD THURSDAY NIGHT THUNDER EVENTS IN 2021 - $21,000 TO WIN HOOSIER HARVEST SHOOTOUT TO CLOSE OUT INAUGURAL SEASON
Indianapolis, Indiana - Circle City Raceway continued its 2021 schedule announcements today, as the new central Indiana dirt track will be bringing back an Indianapolis racing tradition with the reintroduction of the famed "Thursday Night Thunder."
The track will feature six Thursday evening racing events in 2021, headlined by 900 horsepower 410 Winged Sprint Cars and a rotation of different open wheel race machines. The schedule for Thursday Night Thunder action begins on May 20th, with the All Star Circuit of Champions event competing for $6,000 to win Thursday night's A-Main, followed by Friday night's $10,000 to win affair. Those two races will kick off a nine race inaugural season for Circle City Raceway's 410 Sprints, as the track will be posting details about the division's championship in the coming weeks. Other Thursday Night Thunder races for competitors to keep in mind will be July 1st, July 22nd, August 5th, August 19th, and September 16th.
Circle City Raceway also announced that 410 Sprint action will also conclude the 2021 racing season, with the introduction of the track's special "Hoosier Harvest Shootout" event, a two day show on October 15 and 16, paying Saturday night's A-Main champion $21,000, and a unique trophy. Every year, the winner's share will rise by $1,000. In addition, all 410 Winged Races held in 2021 will be points paying events towards the Circle City Raceway 410 Sprint Championship. More information about the "Hoosier Harvest Shootout" including format, rules, support classes, and tickets will be announced in the upcoming weeks.
Jonathan Byrd, General Manager of Circle City Raceway is optimistic about bringing back Thursday Night Thunder. He states, "As we have pondered the kind of racing Circle City Raceway was going to offer to the fans of Central Indiana, the noticeable void in the marketplace was Winged Sprint Car Racing. Over the past few years, I have watched how more and more popular 410 racing is in the area, with teams here in Indianapolis not having a track to call home without driving hours away. I want Circle City Raceway to be this place."
With the goal of Circle City Raceway being the trailblazer for winged sprint car racing in the area, Byrd also wants the track to be diverse. "We are looking to become a home for other racing, including USAC Midgets. 2021 will be the springboard to what we hope to be even bigger and better things for dirt racing fans here in Indy, giving them a place to play #INtheDirt."
Fans will be able to find out more information regarding the resurrection of Thursday Night Thunder as well as the Harvest Shootout at CircleCityRaceway.com in the near future.
Stay up to date with our social media:
Twitter & Instagram: @CircleCityDirt
Facebook: Circle City Raceway
We look forward to seeing you play #INtheDirt with us in 2021!
---
Submitted By: Jonathan Byrd
Back to News