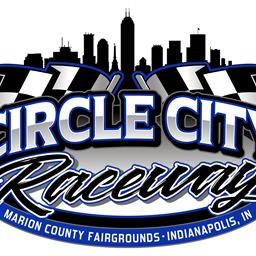 4/25/2023
Circle City Raceway
---
Rain Out Event Added
Officials at Circle City Raceway have decided to race this upcoming Sunday 4/30, to make up for the rain out event on 4/21. We feel it is too early in the week to trust this Indiana weather forecast and want to get the racers scheduled to be on the track as soon as possible.
On Sunday, pit gates will open at 11:00am, spectator gates will open at 1:00pm, and racing will start at 2:00pm. In competition will be HADLEY TOWING Dirt Crate Late Models, SHERCO DIRT Car UMP Modifieds, Steel Block Sprints, Pure Stocks, and Ford-Dirt Crown Vics.
Please continue to follow our Facebook page for updates and information. We look forward to seeing everyone...#INtheDIRT!
---
Article Credit: Morgan Ivey
Submitted By: Shannon Mastin
Back to News