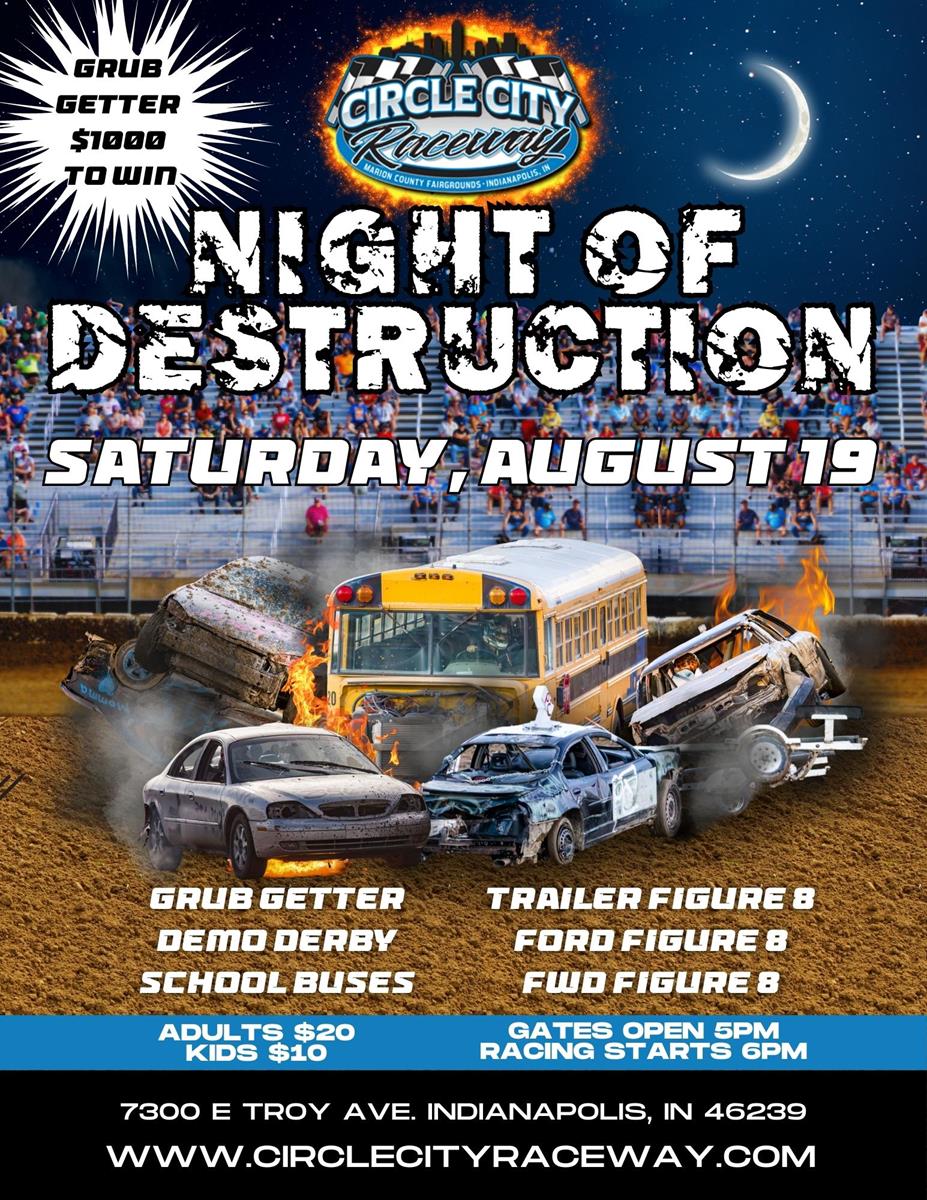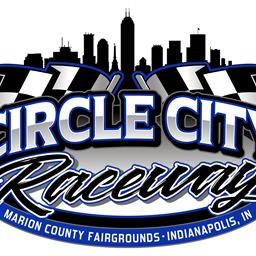 7/14/2023
Circle City Raceway
---
Grub Getter $1,000 to Win Night of Destruction Coming Up!
In early July, Circle City Raceway held its first Day of Destruction...now we are doing it again! On August 19th, Circle City Raceway will hold the Grub Getter $1,000 to Win NIGHT OF DESTRUCTION!
If you enjoyed our last destruction event, this one is sure to be even better!
$1,000 is at stake in the oval Grub Getter race! We'll also have a Demolition Derby, School Buses, and Figure 8s for Trailers, Fords, and FWDs!
That brings the total of the night's events to 6 very exciting classes! If you did not get a chance to enjoy the last Day of Destruction, you won't want to miss this one! So bring the whole family to enjoy a thrilling night at Circle City Raceway full of destruction #InTheDirt !
Times for this event (subject to change):
5:00PM Gates Open
6:00PM Racing Starts
Ticket prices for this event:
$20 Adult GA
$10 Kids GA
Tickets can be bought in person or online on our website.
Where to watch: circlecityraceway.TV
---
Article Credit: Morgan Ivey
Submitted By: Shannon Mastin
Back to News