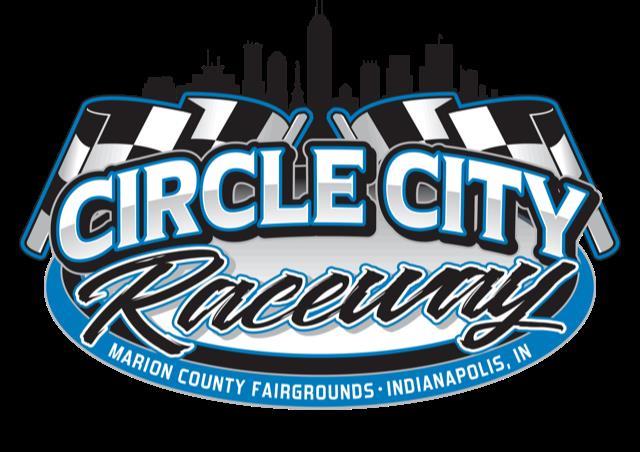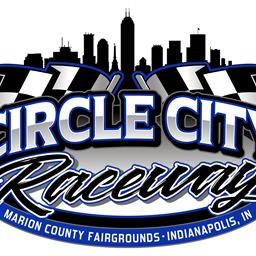 10/4/2022
Circle City Raceway
---
MESERAULL, DOSSEY, ARCARO CROWNED 2022 INAUGURAL POINTS CHAMPIONS AT CIRCLE CITY RACEWAY
Indianapolis, IN - Thomas Meseraull capped off a dominating season with a second place finish on Sunday, October 2 at Circle City Raceway to capture the inaugural Jonathan Byrd's 410 Sprint Car Series season championship. After qualifying and the heat races were completed, Meseraull merely had to roll on to the track to claim the points title and the $2,500 top prize.
In the race, Scott Weir took his outside front row starting spot to the point, trying to claim his first win. Unfortunately, smoke began billowing out of his car on lap 18, and on lap 20, with the caution flag out, a fire broke out in the motor area, ending Weir's hope for a race win in 2022 at Circle City Raceway. Jake Swanson inherited the lead, and held off Meseraull, who complained of an ill handling car, to win the 25 lap feature. Travis Berryhill took advantage of Weir's misfortune to move up to 2nd in the points, with Weir dropping to third. Koby Barksdale, Ryan Thomas, Rylan Gray, Colin Grissom, Matt McDonald, and Derek Crane rounded out the top nine, having competed in all races in the championship and claiming points fund monies.
Jack Dossey III picked up the championship in the Sherley Unlimited Snow Company UMP Dirt Modifieds division, finishing 2nd to race winner Derek Groomer in the inaugural "Snowball 50" championship race. Nick Richards finished 2nd in the points chase, with Joe Woodward coming in 3rd in the division.
Landon Arcaro dominated the season championship for the Hart's Auto Center Hornets, winning every heat race and feature in the division's competitions.
---
Submitted By: Jonathan Byrd
Back to News