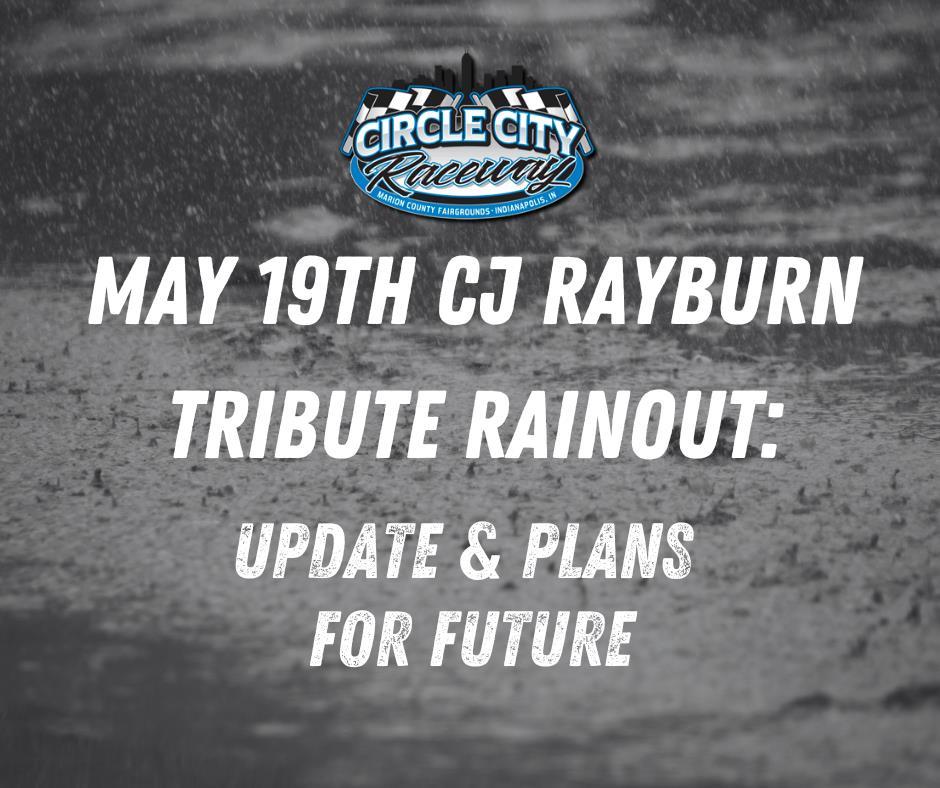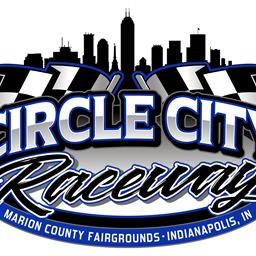 5/22/2023
Circle City Raceway
---
CJ Rayburn 5/19 Tribute Event Rainout
Circle City Raceway fell victim to another wash out for the CJ Rayburn Tribute race on Friday, May 19th. The night was off to a great start with 31 Super Late Models, 31 BOSS Sprint cars, and 18 All Star TQ's. The rain held back many other competitors that were weary of the rain out chances that would have provided an even higher car count, adding to what was already going to be a great night of dirt racing. We appreciate everyone for attending Circle City Raceway in light of the rain chances and hope to see all of you in the near future.
Our rain out policy for the 5/19 event will be an open invitation to any upcoming Circle City event throughout the 2023 season/year. Your ticket stub and/or pit band will be good for entry into any event for the year. We have logged all of the numbers from the 5/19/23 tickets and bands. You will need to present the ticket or band at any of our ticket booths for a new ticket or band. We will have an ongoing list until all tickets or bands have been collected.
The CJ Rayburn Tribute Super Late Model race has been rescheduled to September 1st. We are still working with the BOSS Sprints to find another date that works with everyone's schedule. An announcement on that will be made on our Facebook page in the near future. There will be NO refunds or returns on any ticket or band! You can save your ticket or band for a night of the same cost or use it at any other event including this weeks upcoming USAC events on Wednesday or Thursday, May 24th or May 25th. You may also use it on any of our regular shows.
We appreciate everyone's attendance at Circle City Raceway. This will be an amazing week of racing here in central Indiana and Circle City Raceway is here right in the middle of it! We look forward to seeing you….#INtheDirt
---
Article Credit: Morgan Ivey
Submitted By: Shannon Mastin
Back to News